jazzy, fresh, and fearless
Continuum Dance Theater (CDT) is a pioneering contemporary dance company fearlessly integrating the worlds of entertainment and performance art. This company of women focuses on cultivating provoking and character driven performances. Through thoughtful and clever choreography, audiences are drawn in with raw artistry and athletic energy. Artistic Director, Sarah Parker shares perspective on societal and introspective experiences, while also examining female stereotypes through the voice of a contemporary generation.
A versatile company, CDT specializes in turning alternative space into intimate performance happenings in addition to proscenium venues. Programing available via evening length performances, boutique and site specific commissions, guest performances, master classes / lecture demonstrations, and choreographic residencies. Continuum's work has met critical acclaim with intellectual concepts and richly woven production execution.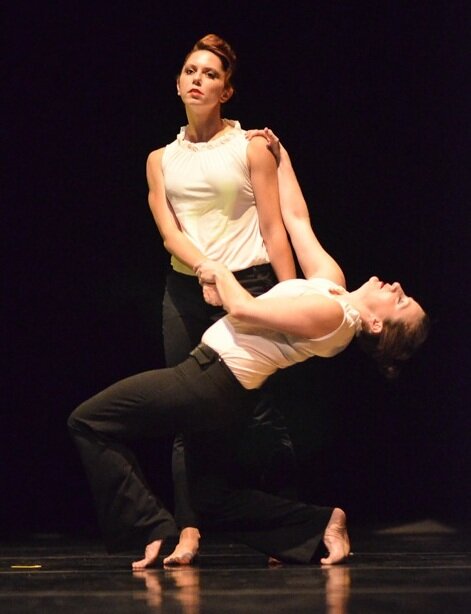 Parker founded Continuum Dance Theater in 2010 as the resident professional company of her production organization EVOLVE Productions. Focused on large-scale collaborative performance events, community outreach and creating opportunity for new work by independent choreographers, EVOLVE now extends Continuum's uniquely accessible performance message through national and international engagements.
Parker, praised for "turn(ing) out big production numbers at the snap of a finger" (Crosscurrents.com) and panache for creating "...incredibly rich artistic evening(s)" (Examiner.com) brings her full arsenal of creativity to life with Continuum's seven stellar company members. Ripe with technical fluidity, well oiled movement communication and explosive dynamics, Continuum Dance Theater pushes the envelope in the fusion of art and entertainment with their melting pot approach of poignant tales and dramatic flair.